Wade Engineering Surveying - Who We Are
John Wade, born and raised on the Northern Rivers of NSW, still resides here with his family to this day. John comes from a family of Surveyors and Builders. He knows the area well and prides himself in doing his absolute best for every client.
Although Wade Engineering Surveying is a smaller business, in every job our goal is to deliver at least the same level of quality and professionalism as you would receive from larger firms. We are a local business, employing local people. In most cases, the person you talk to on the phone will be on site for your survey, and will also be involved in producing your plans. This means the people working on your job actually know the site first hand.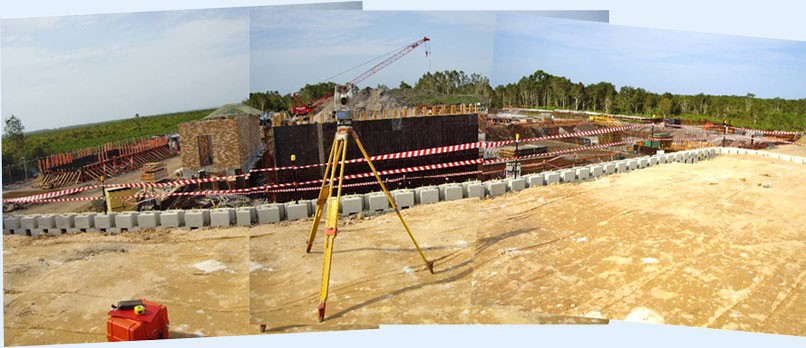 Evans Head Sewer Treatment Plant
Having completed a Certificate of Civil Engineering in 1985 and a Certificate of Surveying (with Distinction) in 1996, both through College of External Studies, John is a Certified Engineering Surveyor. At the end of his Surveying Course, John was awarded the Frankham Engineering Services Excellence Award in 1996. His speciality of focus is Surveying orientated around Engineering works.
Prior to setting up his own business in 1990 John worked for the Water Resources Commission, NSW Agriculture and as a site engineer on major construction projects in England.
John is an Officer Member of the Institution of Engineers Australia (OMIE), a Member of Engineering Associates Australia (MEAA) and a Member of Irrigation Association Australia (MIAA).
Give us a call, and let us see how we can best help you.